I used an 18 core YY 0.75mm2 multicore cable between the drive enclosure and PSU and 4x 3 pin xlr male plugs.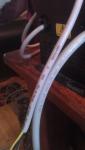 I used a 3x core YY 1.5mm2 for the ac mains side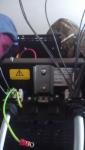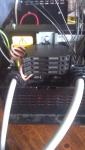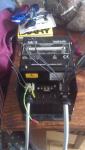 First job for my psu was to terminate the multicore, install the 4 fuse carriers, the e-stop relay, here I also made my connections for integrating the zener diodes and resistors into the circuit. I repositioned the 3a and 10a thermal trips to the side too.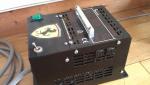 I fitted a switch on the ac side with illumination and also a switch on the dc side. I read somewhere about spikes on startup so thought I'd add this switch for added safety. Buried inside this case is a 7.5a 24v switchmode PSU.