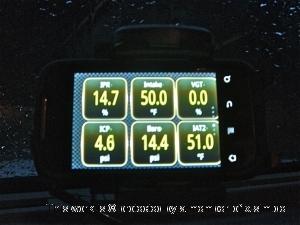 See this full HD video in fullscreen!
This is a new feature of X-Sim 3. It will add a OBD II interface to your simulator and you can connect with diagnostic software to it.
At the moment there is only speed, RPM and coolant implemented but you can combine it with acceleration time and other features inside the diagnostic software.
If a OBD software (other than shown) is not working in this beta you can contact us and we try to fix it.
You can find many OBD II ready software on the google market for android and for laptops.
You have to search for OBD software which is compatible with the ELM327 chip, which is the most common.
Apple devices do not accept the uncoded communication, if someone can do it he should tell us how

Use the tablets and smartphones as a gauge dashboard for your simulator or log the racing results. Tourque can twitter your results directly online.
A bluetooth dongle like used in the video costs about 2$ with shipping at eBay. Your Android device must support a internal bluetooth device.
A laptop can run with software like scanmaster and do the same with a simple serial port to serial port cable.
As android we use 2.2, 2.3.3 and 4.0 but it is generally version independent if you trust the app downloads.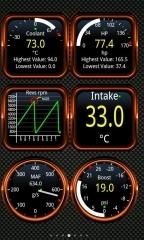 Have fun with this new feature ....