Hi everybody!
First of all I'd like to say 'thanks' for this great and informative site and forum! That's what I was looking for a long time, but somehow stumbled over it just a few days ago.
May I ask for your help in planning my project: I've built a flight simulator cockpit, mainly for DCS A-10C, but also some FSX, which I really enjoy 'flying' in: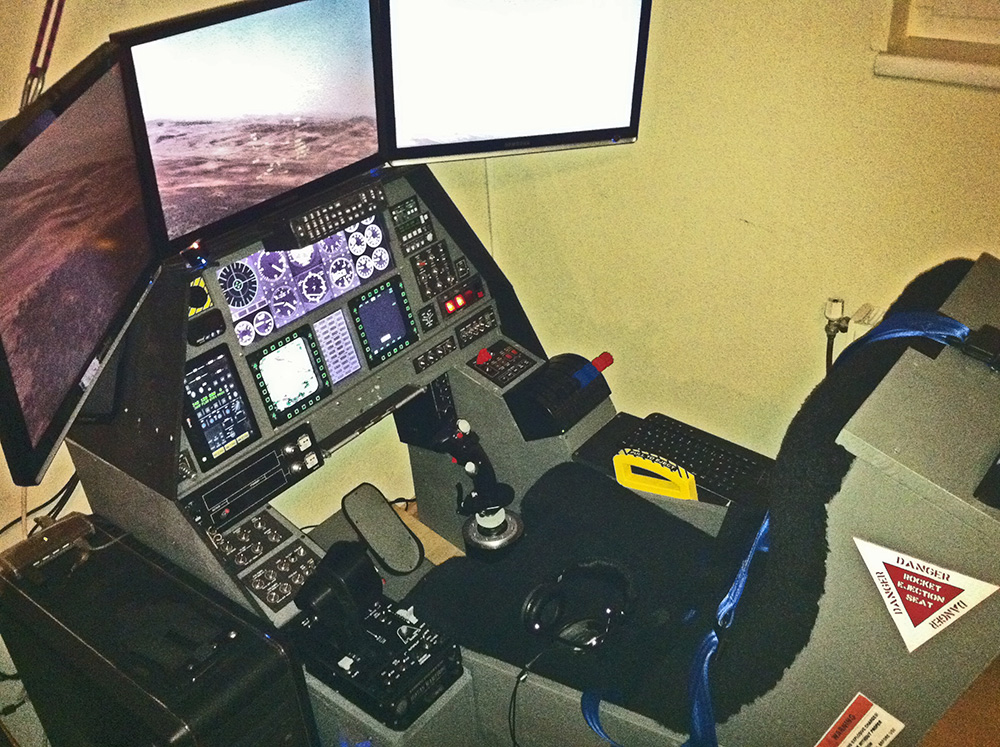 However, up to now it is only a 'fixed base' sim, a fact i'd really like to change! I don't want to move it alltogether, what I'm planning to install is some sort of motion cueing like provided in G-Seats. Unfortunately my budget is too limited to just buy one, so I'd like to build it on my own, like the rest of the cockpit!
I'd like to be able to move two flaps on the seating surface and two in the backrest. It would be enough if each pair could move simultaneously, so I guess I'd need only two motors.
As the SCN5s are pretty expensive, I was wondering if wiper motors would suffice. What do you think?
What would you recommend using for the interface? Arduino with Sabertooth 2X12 is what sounds reasonable to me?
I am greatful for any suggestions, hints, comments! THANKS!